Date for the diary: 26thFebruary – 2nd March  2022
Originally, Mardi Gras (Shrove Tuesday) marked the time when Christians stopped eating 'gras' or fatty food and went into lent. In Douarnenez, the religious meaning of the festival has taken on its own more local colour: for locals, it's also the time to celebrate the end of winter, traditionally a period when fishermen cannot work very much.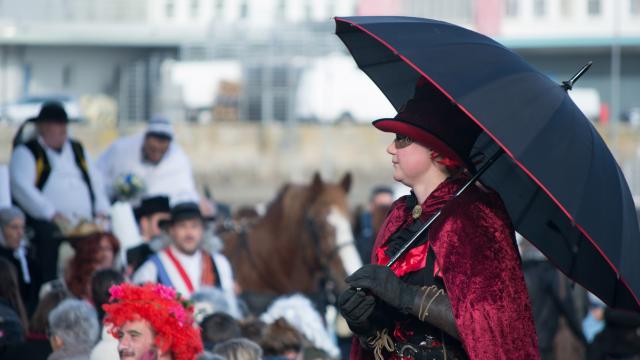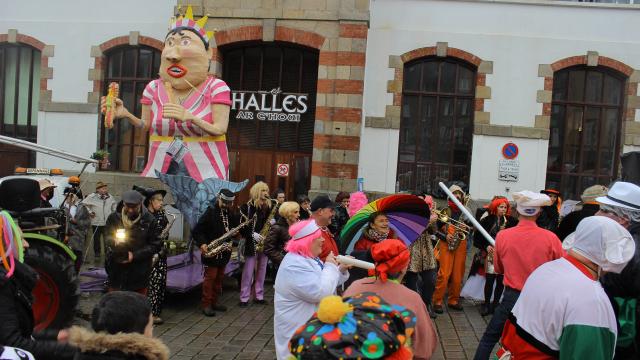 The festival begins on Saturday with Den Paolig, the symbol of the festival. Den Paolig is Breton for a poor man and here he is the king of the carnival.
Each year, a local recognisable figure is chosen to be recreated in paper mâché, a giant of around 3 metres tall. The paper mâché Den Paolig is then suspended from the front of the town hall to watch over the celebrations.
On Sunday there is a parade that brings together people of all ages, always in colourful costumes, often with decorated floats, parading through the town to music and laughter.
On Monday, there is the race between bars and on Tuesday evening, there is a fancy-dress ball called 'La Folle nuit des Gras'. The youngest locals have their own ball on Wednesday afternoon so they don't have to miss out.
In line with tradition, the Den Paolig figure is set alight and burned on the quays of Rosmeur Port, just before the final firework show.