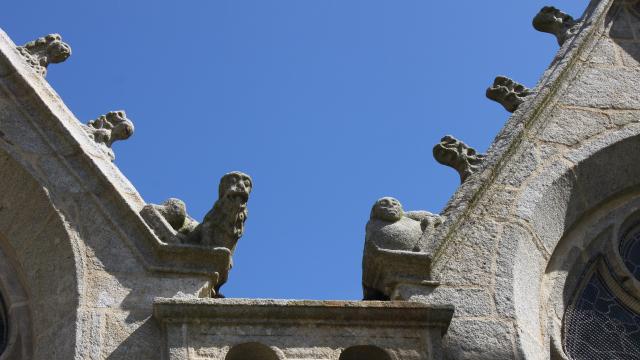 At the end of the 16th century, because of the wars of the League, the works seem almost stopped at the base of the pyramid. The construction of the spire then restarts during the 17th century which gives it its aspect.
The situation is still complicated because of the restorations drive by the lightning strike several times.
The examination of the construction enables to see a number of more or less successful connections showing the changes of the projects gradually and when the progress of the works.