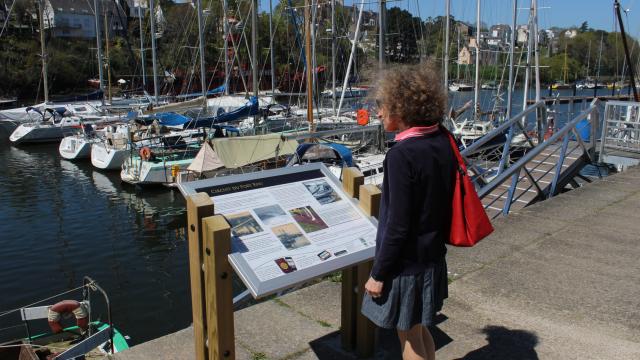 You'll find a series of information panels near the Port-Musée boats on the water: these panels invite you to learn more about the heritage port and its traditional vessels, working boats and yachts, boats that carried dreams, as well as ships transporting goods for the TOWT company,  for carbon-free transport.
Continue your walk upstream and discover the shipyards and boat-building workshops where wooden boats are built or repaired, where future boat-builders and sailors are trained then, on the opposite shore, look for the boat cemetery.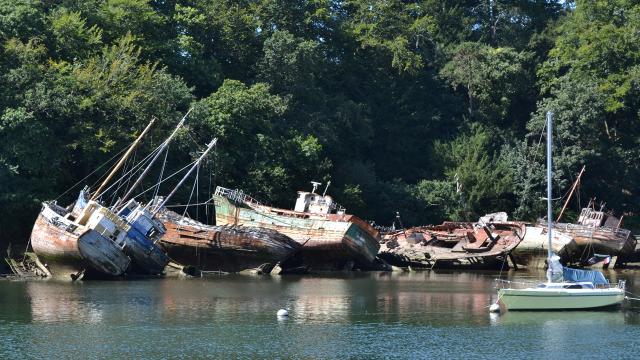 The opposite shore is also a great place for a quiet walk, far from the noise, and it brings you to the footbridge which offers a fabulous view over the water and the boats, the bay and Île Tristan. Why not linger a while and enjoy a drink at one of the sunny pavement cafés or bars overlooking the water?