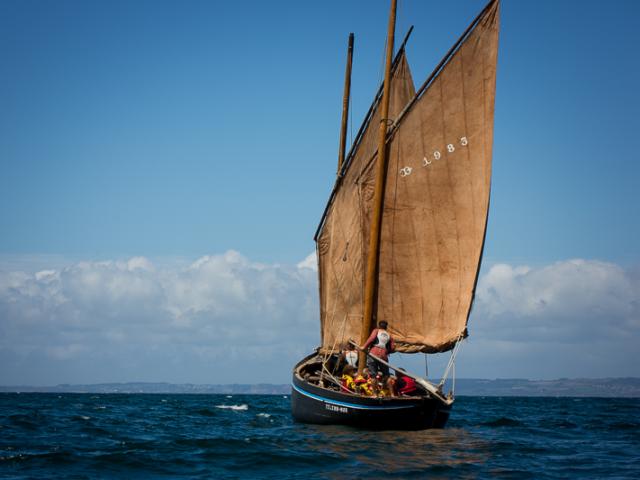 A traditional boat
An icon of douarnenez bay
Here in Douarnenez, the humble sardine is Queen. The traditional boat for fishing sardines is the chaloupe and the Telenn Mor is literally the flagship for Douarnenez sardine-fishing boats.
A symbol of our local maritime heritage, this traditional working boat enables us to continue the know-how of sailors long since gone, by continuing to sail her and learn the techniques. A very stable vessel, the shape of the sardine boat evolved over many centuries.
Effectively, fishermen needed to be able to catch the wind very quickly in order to catch the shoals of fish and return home rapidly so that they could be the first to sell the day's catch.